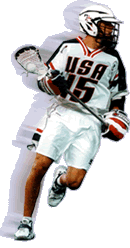 Genre: Coming of age romantic drama: college sports hero making life's hard decisions.
Billy Craven has a lot to prove. To himself. His Father. And the Woman he loves. The question is how to negotiate the minefield of everyone's expectations and still pursue his own dreams, lead his team to the national championship and get the girl.
A college sports hero falls in love with a foreign exchange student who teaches him about himself, love, life and family while struggling through a strained relationship with his father who's dead set against his dream of playing pro ball.